The regular hours for the Zoning Administrator are Mondays, 8:15 am – 4 pm and Thursday mornings, 8:15 – noon. There are many ways that the Town of West Rutland works to serve the community. If you need information on or assistance with a particular town function or service, this sections of the website should be helpful to you.
The Zoning Administrator conducts current and long range planning, prepares amendments to the Town Plan and Zoning Regulations and assists the Planning Commission in reviewing development applications.  The Zoning Administrator is responsible for building permits, inspections, enforcement of the Zoning Regulations.
Location: 35 Marble Street
Phone Number: (802) 438-2204
Hours: Monday 8:15 A.M. – 4 P.M. and Thursday 8:15 A.M. – Noon
e-Mail:  zoning@westrutlandvt.org
Staff: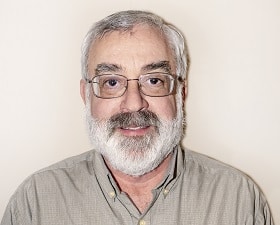 Jeffrey Biasuzzi, Zoning Adminstrator
The Planning Commission are appointed by the Select Board. They handle all developmental plans, zoning ordinances, rezoning and subdivisions. Meetings are held on the first and third Wednesday of each month in the Select Person's Room in the Town Hall at 7:00 p.m.
ZONING MAP
TOWN PLAN
ZONING REGULATIONS
Zoning Regulations with Flood Regs
ZONING POLICIES & FORM DOWNLOADS
Zoning Information Zoning Permit Application - 6/30/18 Fee Schedule - 9/9/19 Subdivision Regulations Subdivision Permit Application FAQ - Fences FAQ - Farm Structures FAQ - Site PlanBoundary Line Application Request for Certificate of Occupancy (CO) Flood Regulations Access & Right of Way Policy Access & Right of Way Permit Application Lawn Sales & Vendor Application
ORDINANCES
Firearm Discharge Ordinance Objectionable Noise Ordinance Dog Ordinance